If your account details have changed, you can update them on your account by clicking My Account > My Settings > My Details.
When you have reviewed the details that need updating, click the update button.
Note: Your address will be auto-populated when selecting the full address from the drop-down menu.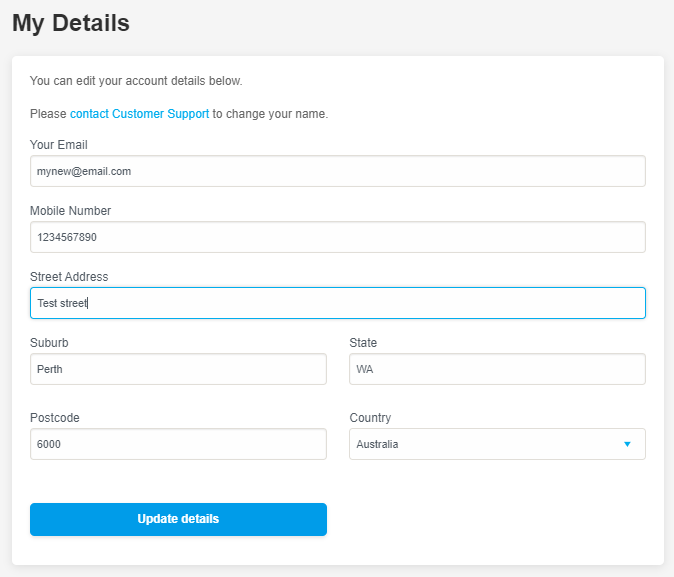 How do I change my name?
We cannot change the name of the account holder to another person. However, if you have recently married or legally changed your name, you will need to contact our support team to update your account details. Please note, in order to ensure you are the account holder and to comply with regulations and anti-money laundering laws, we require evidence of a name change (eg. marriage/divorce certificate, change of name certificate).
Should you have any questions or feedback, please don't hesitate to contact our Customer Support on 1300 564 047 or at support@oz.lotterywest.com