Congratulations on your win!
Whether you have had a small or big win, all prize funds are credited to your oz.lotterywest account balance. Prize funds are credited shortly after the draw, and are able to be withdrawn to your bank account or PayPal once your account has been verified.
Please note: Major prize wins can take 2-3 weeks to show in your account for withdrawal.
You can choose to keep or use your winnings in your account balance to purchase further tickets on oz.lotterywest, or withdraw your prize funds by following these steps.
1. Login to your account. Head to My Account > My Funds to find the Withdraw funds page.
2. Verify your ID if you haven't already.
We only require you to verify once to confirm your identity. You won't be able to withdraw any prize funds until you have verified your account. All future withdrawals will be easier and quicker. You can find out more about how to verify your account here.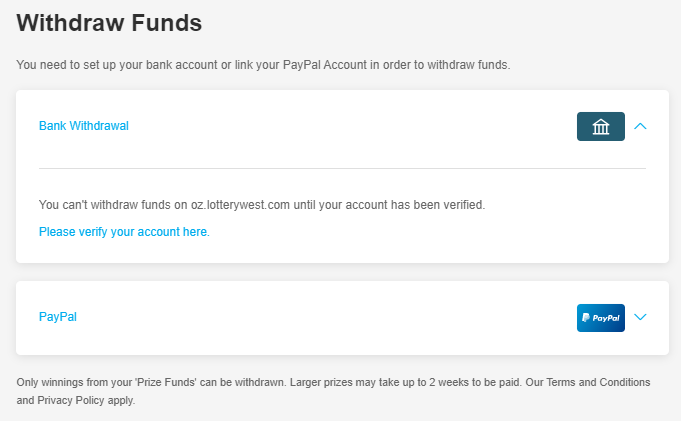 3. Request a withdrawal of your prize funds.


Bank Withdrawal:
If this is your first withdrawal, you will need to enter your bank details prior to withdrawing your prize funds. You will need the following information handy: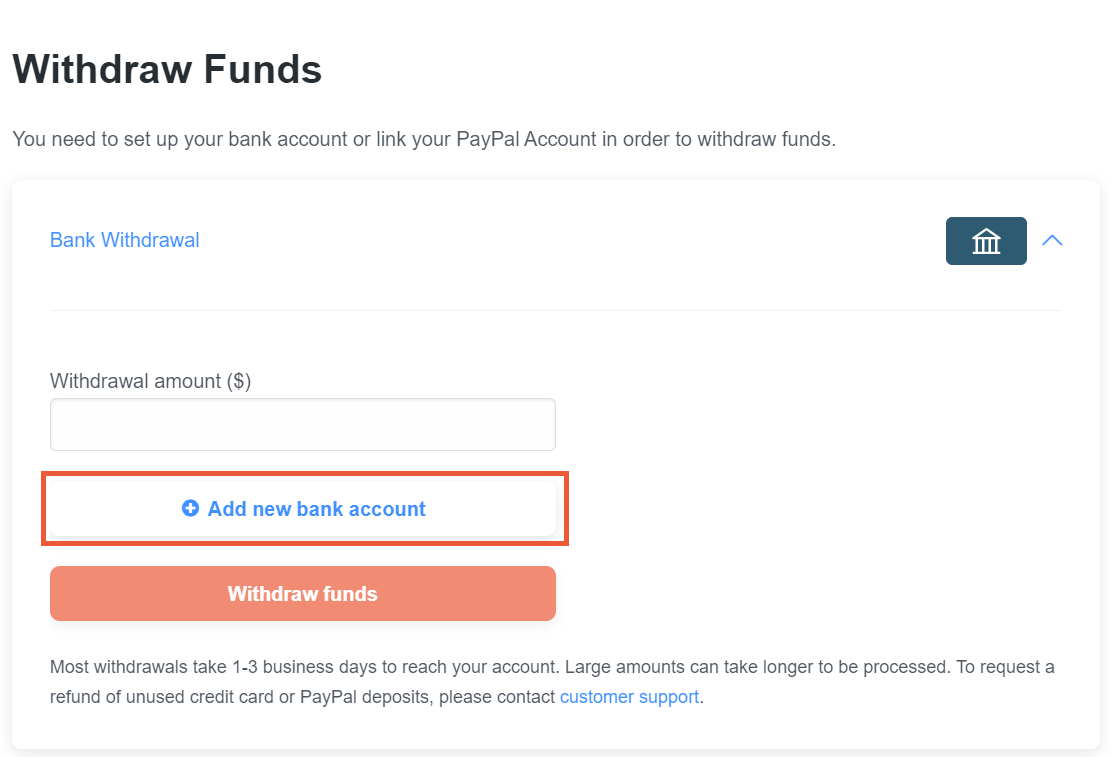 PayPal:
If you choose to request a PayPal withdrawal, the amount requested will be transferred to the PayPal account that is linked to your oz.lotterywest account. To have your PayPal linked, you must have previously used PayPal to deposit funds.

4. Review and submit your request
Check over your details before submitting your withdrawal request. Then, after you have pressed Withdraw Funds, you will see a summary of the details with the following message:

Once we have processed your withdrawal request and you can see the updated status, as below, you can verify that we have transferred the funds.

You will also receive an email confirming your withdrawal has been processed. Please allow a normal processing time of 3-5 business days following this message to allow for the funds to appear in your bank account.
Should you have any questions or feedback, please don't hesitate to contact our Customer Support on 1300 564 047 or at support@oz.lotterywest.com